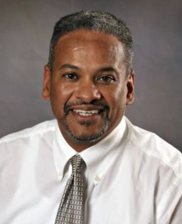 Ordained Elder in the Virginia Conference
of the United Methodist Church
Contact Information:
P: 703.360.9450
E: pastorwoodlawnfaith@gmail.com
As the primary teaching pastor,Pastor Brown has a passion for carefully unpacking the truths of Scripture. He has served at WoodlawnFaith Church for over ten years, alongside with his Wife, Candace Brown and their four children.
Educational Background:
Undergraduate Degree, Virginia Union University
Masters of Divinity, Howard University & Samuel DeWitt School of Theology
Doctor of Ministry, United Theological Seminary, Missional Growth
Ministry Focuses:
1. Transformation by the working power of the Holy Spirit
Missional Experience:
1. 2008-2011 Rev. Brown was the teaching pastor at Ginghamsburg Church in Tipp City, OH.
2. In 2015-16, he served as the Dean of the Bishop's Cabinet, interim pastor of Epiphany United Methodist Church in Cincinnati and a
3. Delegate to Jurisdictional Conference In January 2016, the West Ohio Conference delegation to the upcoming General and Jurisdictional Conferences endorsed Rev. Dr. Brian Brown as an Episcopal candidate (Bishop) in The United Methodist Church